Move seen as effort by China to develop its own oil benchmark
After a wait of about a quarter of a century, the world's biggest oil buyer is finally getting its own crude-futures contract.
 In a challenge to the world's dollar-denominated oil benchmarks Brent and West Texas Intermediate, China will list local-currency crude futures in Shanghai on March 26, according to the nation's securities regulator. The start of trading, open to foreigners, will mark the end of years of delays and setbacks since China's first attempt at a domestic contract in 1993.
 If the futures are embraced by overseas investors and become a benchmark for global oil transactions, China's hoping the yuan could challenge the dominance of the greenback in international trade. Still, skeptics say that won't happen as long as the currency is controlled by the central government, and while international traders may agree to settle contracts converted into yuan, they'll continue to price the oil in dollars.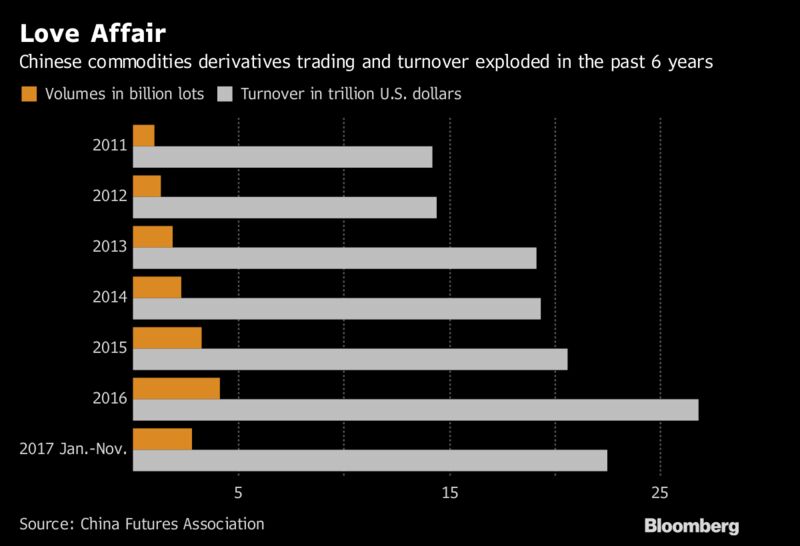 "This is a first small step toward China becoming a more active price setter in oil, but for Shanghai to come anything close to a global benchmark, it will take years," Michal Meidan, an analyst at industry consultant Energy Aspects Ltd., said before the announcement. "While this gives another impetus to liberalise the yuan, there are bigger obstacles related to volatility and capital outflows that will dictate the pace."
The futures will trade on the Shanghai International Energy Exchange, a unit of the Shanghai Futures Exchange, Securities Regulatory Commission spokesman Chang Depeng said at a briefing in Beijing on Friday.
READ: How China Is About to Shake Up the Oil Futures Market: QuickTake
"The intention is to release more details as the launch date approaches," Meidan said on Friday. "If the date has been settled, then it is pretty close to a finalized contract, because at this point, both Beijing and the Shanghai Futures Exchange can't afford for the start-up to go wrong."
China's trying where others, including Russia, have stumbled. While international investors may prove circumspect, there's little doubt the Chinese will embrace their own oil futures enthusiastically. Trading in contracts across the nation's three commodity exchanges has exploded in recent years, as speculators buy and sell everything from iron ore to soybeans with such intensity that regulators have repeatedly stepped in to quell fears of a bubble.
Heavy volumes dwarf open interest in the exchanges, raising concern about excessive speculation and the reliability of the contracts as a benchmark.
While Meidan expects some traders will want to get in on the oil contract, she believes they have reason to be wary. "People still remember all the speculation that occurred on the various Chinese exchanges that made the government step in," she said. "So it's the broader question about government control, not just the yuan, that will make traders cautious about using the contract."
Top Importer
China surpassed the U.S. as the world's biggest oil importer last year, buying about 8.43 million barrels a day to feed demand from government-run as well as independent refiners. The nation has also been hoarding millions of barrels for its Strategic Petroleum Reserve. Rather than buying how much ever crude they want, private companies have to adhere to government-issued quotas for their purchases. And this year such allocations expanded.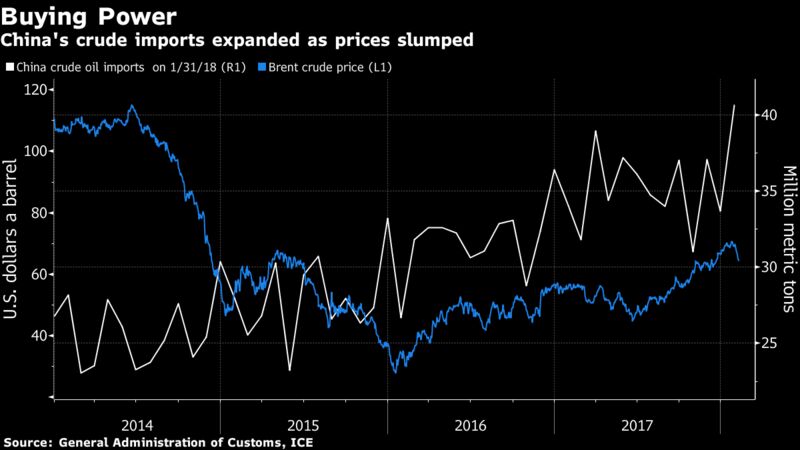 "The ability for foreign producers and consumers to price hedging contracts on a domestic China commodities exchange using yuan is a game changer," said John Browning, Shanghai-based managing partner at BANDS Financial Ltd., one of the brokerages approved for offshore trading on the contracts.
"Apart from consumers and producers, for investors and commodity arbitragers, the Chinese commodity futures markets are deep pools of liquidity that international traders have been clamouring for access for many years," Browning said.
Trading Houses
International commodity trading houses such as Mercuria Energy Group Ltd., Vitol Group and Glencore Plc could potentially use the futures for trading arbitrage and hedging, according to Chen Tong, an oil analyst with Tianjin-based First Futures Co. The contract may also be attractive for financial institutions such as investment banks and funds, he said before the announcement.
"First, the trading volumes need to get active, then domestic refiners need to end up using it as a benchmark for trading, and eventually it could reach its aim of becoming a pricing benchmark for Asia," Chen said. "For yuan internationalization, of course, it fits the mission, with more and more oil-producing countries moving away from dollar-linked oil contracts."
Source Reference: https://www.bloomberg.com/news/articles/2018-02-09/china-ends-25-year-wait-as-yuan-oil-futures-set-to-start-trading
Please follow and like us: